Commercial Glass and Doors Port Charlotte
Is your business in need of commercial glass and doors in Port Charlotte? Contact Charlotte County Glass today. At Charlotte County Glass we offer a full line of commercial storefront glass and doors in Port Charlotte and surrounding areas. Your business's storefront is one of your most valuable assets. Glass doors and windows provide many great benefits for your business. We provide windows, glass walls, commercial doors and much more. Find out why so many Port Charlotte contractors, builders and designers work with us. Call us today to get started.
We provide professional installation, repairs and replacement of commercial glass and doors.  With over 20 years experience in the Port Charlotte area we have worked with a variety of businesses to help create beautiful storefronts.  Our commercial client list includes local strip malls, restaurants, bars, retail shops and more in the area.
How can glass doors and windows benefit my business?
Glass doors can add a welcoming element to your businesses environment, and make your customers feel at ease. Glass doors and windows are a great way to showoff the interior or your business. For retail storefronts, glass doors and windows are a great way to showcase products to people on the outside, and attract consumers to come inside and shop.
Advantages of Commercial Glass and Doors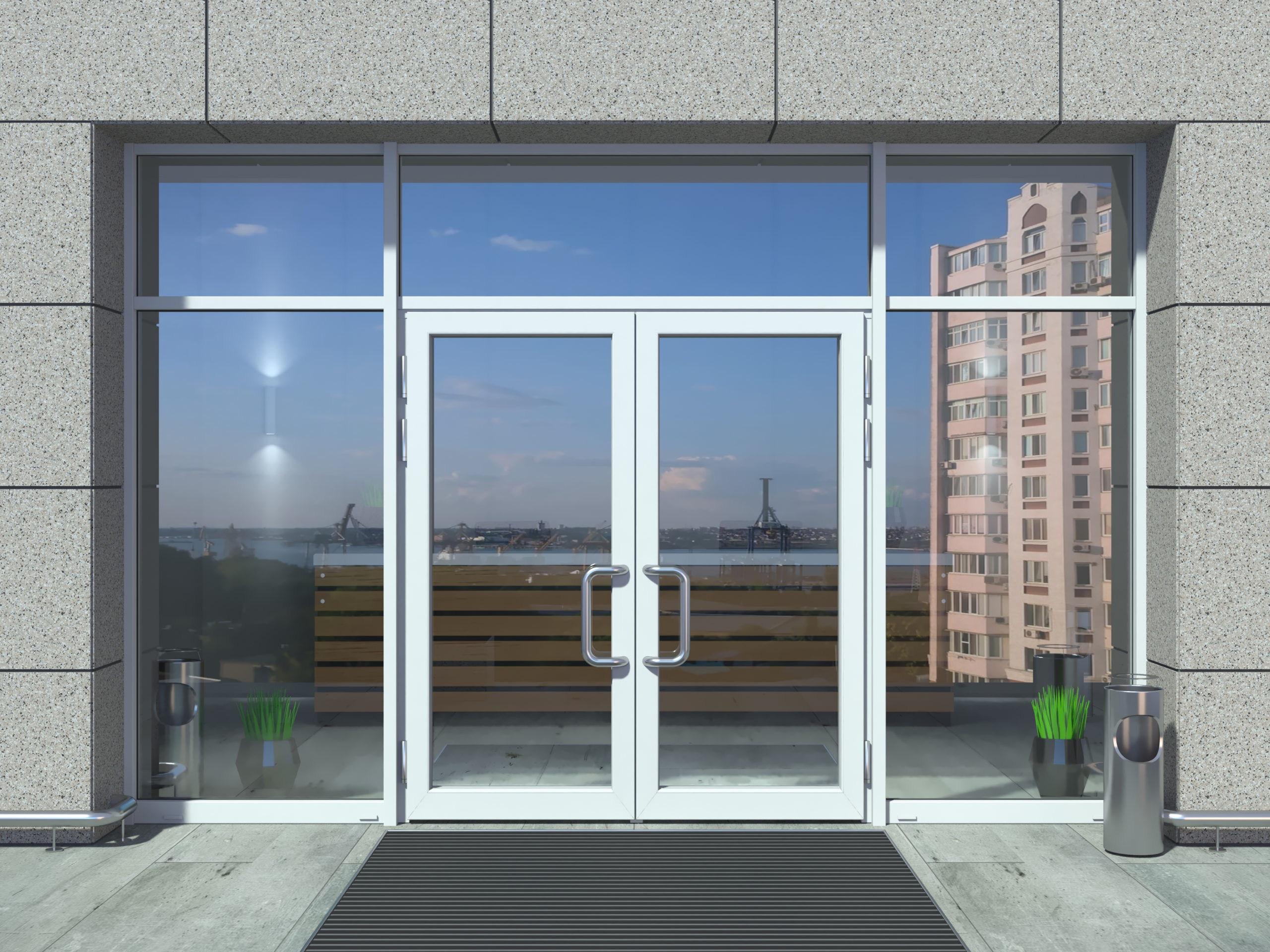 Our Services for Commercial Glass and Doors Includes
Commercial Windows
Storefronts
Commercial Doors
Glass Repair
and Almost Anything Else Glass Related!
A Few Words From Our Satisfied Customers
What a outstanding team! They where able to go out and measure quickly, and install within less than a week time frame. Quickest I've seen in the industry! So appreciative for the work Charlotte County Glass, and our service tech Rusty did for us! We look forward to being able to continue working with them!
Have Questions? We Have Answers..
What type of doors can increase the value of my home?
How can I upgrade the shower in my bathroom?
What is the difference between bay and bow windows?
Charlotte County Glass Proudly Provides Services In
Port Charlotte – Punta Gorda – North Port – Englewood
and Surrounding Areas